Desktop KVM and KM
Streamline access to essential business systems and connectivity to multimedia environments via a single keyboard, video and mouse set.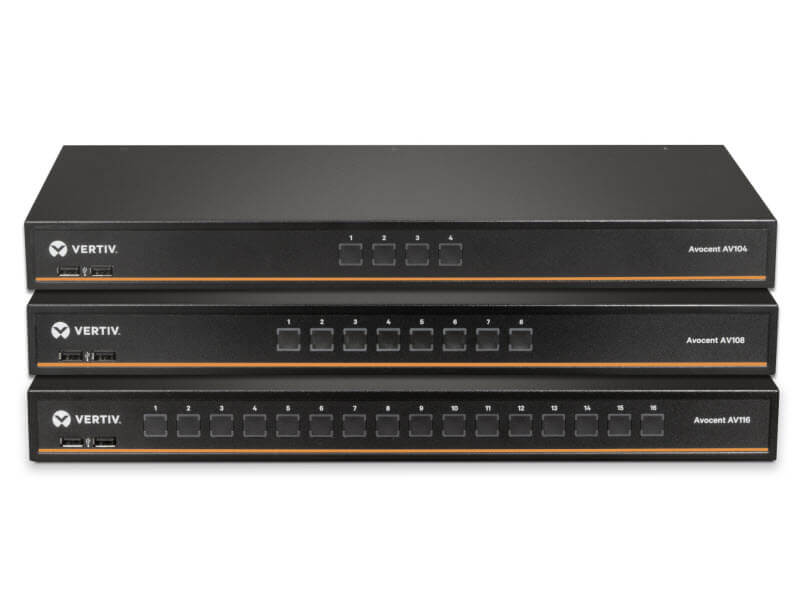 Avocent AV100 KVM Switches
Avocent AV100 KVM basic switch offers simplified local access, management and control of up to 16 targets from a single console. This single user, smaller form factor KVM switch is designed specifically for IT rooms, small Data Centers and Branch Offices.
Avocent AV 3000 Series KVM over IP Switching Solutions
Built for small data centers and remote/branch office environments, the AV 3000 series KVM over IP switch provides consolidated, streamlined access to server resources. Centralize the management of the switches with DSView 4 Management software.